El Paso is a quiet little town in the south western part of Texas right on the Mexican border. Even though there are not a lot of major tourist attractions it is definitely an experience visiting El Paso. You can have a stroll around town and check out the architecture, especially in the historic part of town. Furthermore there's an interesting area called Chihuahuita located right on the Mexican border right at the barbed wired fence.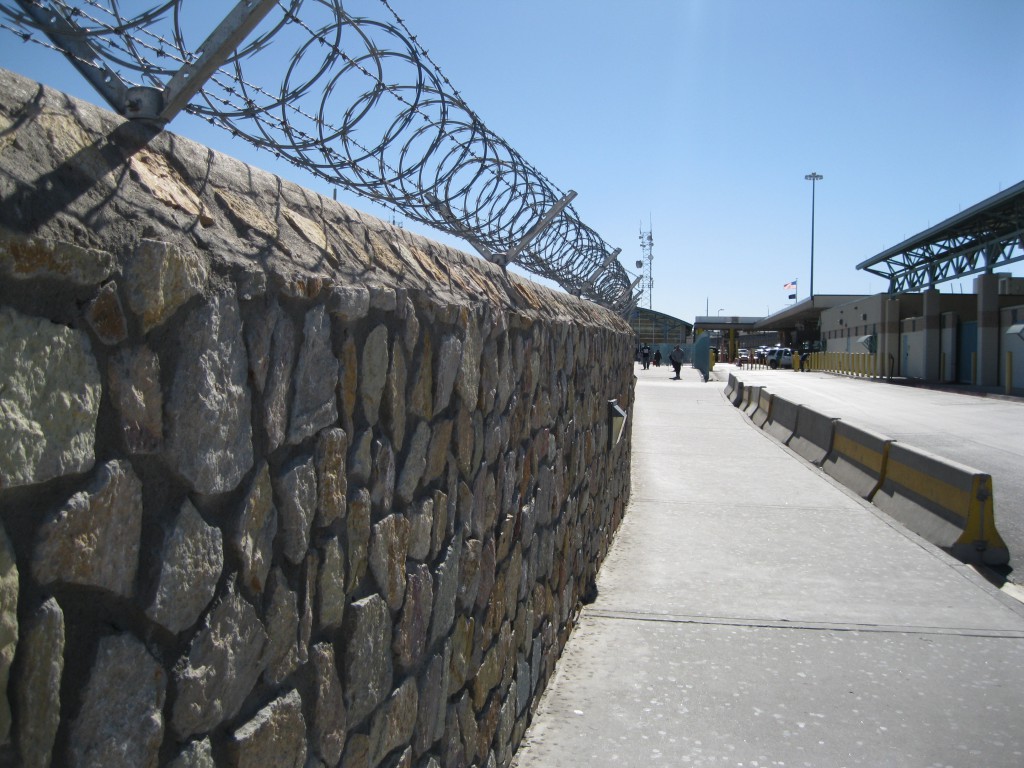 The fact that El Paso is right on the Mexican border is quite a fascinating aspect. If you are staying in Downtown it is just about a ten minute walk to the border. Going to the border area is an absolute must. You can walk down El Paso Street which will take you to the bridge at the border crossing. The part of El Paso Street close to the border is one of the busiest areas of town with a lot of shops. Many Mexicans cross the border every day to work in El Paso so it can be quite busy.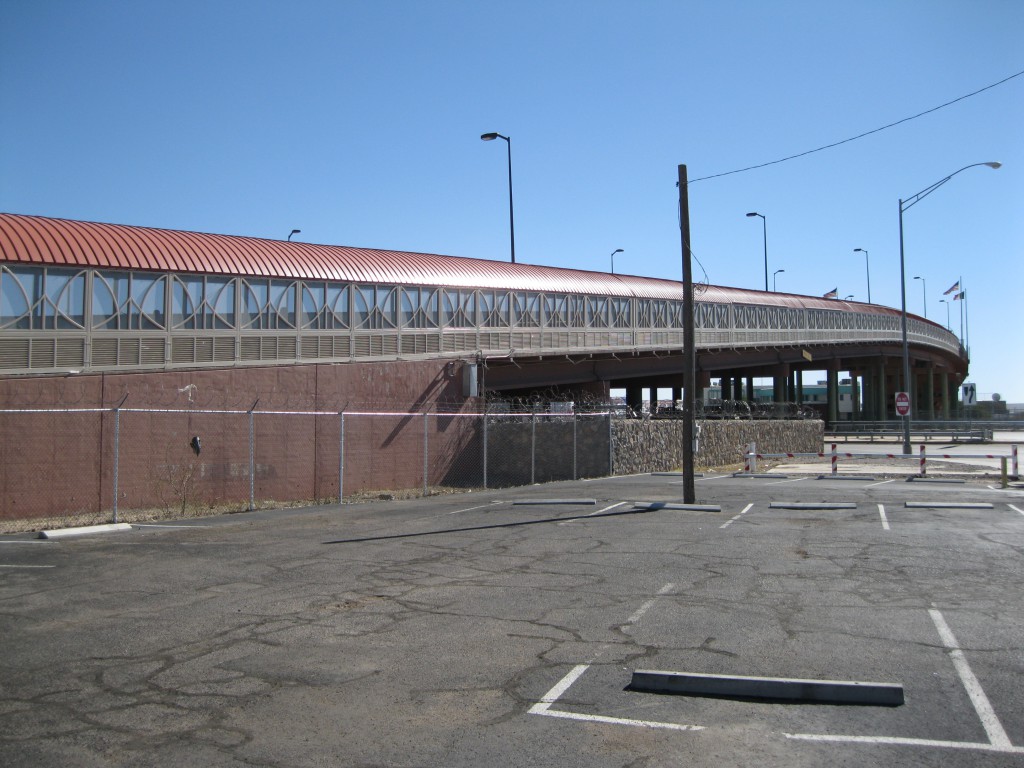 Crossing the border to visit the neighbouring Mexican city of Ciudad Juárez is definitely worth doing. Just make sure before entering Mexico that you will be able to return by showing you passport to one of the border police. Better safe than sorry. You have to pay 50 cents tax to enter and it will take you less than five minutes to cross the bridge, and then you will be in Juárez, Mexico. Just be ready for a bit of a culture shock. Despite being just on the other side of the border is so different. It is pretty rough and you will most likely be met by loads of taxi drivers offering you a ride. It is also jam packed with people and obviously pretty poor. Having said that during the day it is a safe place and the people are nice and friendly. Apparently Juárez wasn't safe not too far back in the past, but it is said that since they made some significant changes within the police force the situation improved. One of the demands for new policemen were that they had to be bilingual, speaking both Spanish and English.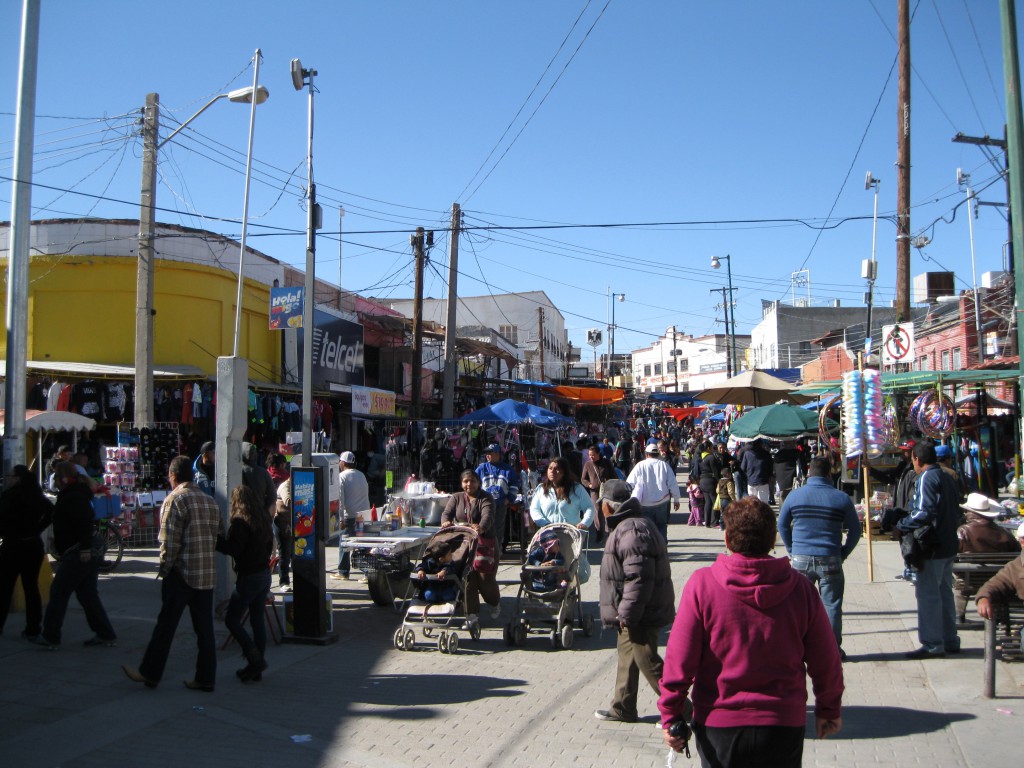 Not too far from the border there's a market down at Plaza de Armas and the area has a nice little cathedral called Catedral de Ciudad Juárez. Furthermore the city hall is located in the same areas which is a neat piece of architecture. There aren't really any major tourist attractions in Juárez, it's more the experience of being in a Mexican border town right next to the US, observing the culture and meeting the people. There will be several restaurants around town where you can get a cheap meal. Even though Juárez is a safe town mind your belongings. Again, better safe than sorry. When going back to El Paso you will have to pay 35 cents tax to re-enter. Bear in mind that you have to have the exact change. The crossing to and from Mexico is a bit of an experience in itself. On the walk way, in no man's land, there will be people trying to sell you things, even on the road there are people selling various items or cleaning car windows.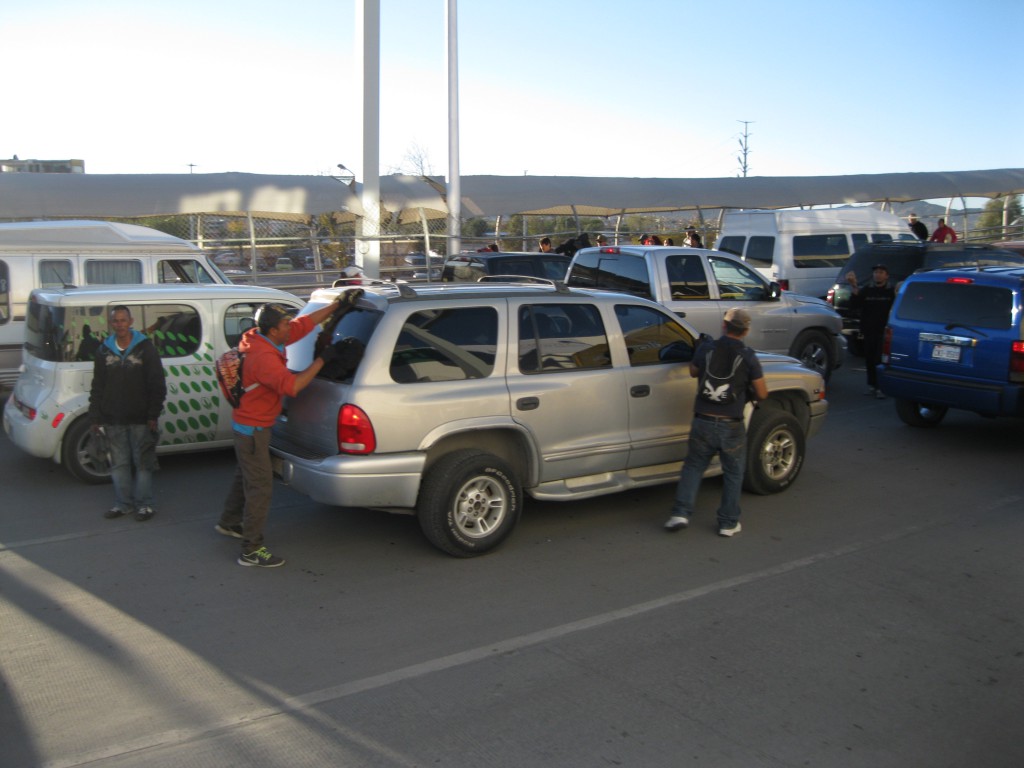 If you want to do something out of town you can go to Mount Franklin which is an area popular for bike riding. If you prefer to stay in town and want to check out the outskirts of town and Downtown itself, a good option would be to hire a bike. There's a company called Crazy Cat Cyclery at Campbell Street which rents bikes. You can hire a bike here for a full day. This is actually a good way to check out town as a fair bit of the restaurants are outside the Downtown areas. Furthermore there are some beautiful homes in the outskirts. An example of this is on Robinson Street going up the scenic route to Scenic Drive. Facing Scenic Drive there is a house with a copy of the Statue of Liberty in the backyard which is quite funny.
Going further up the road you will be met by some great scenery of the El Paso skyline and Juárez in the background. Just be a bit careful up there if you are on a bike as there will be a fair bit of traffic. Trails used for biking are the Monks Trail and Arroyo Trail but mind you these are not sign posted, therefore make sure you ask for directions. There is also a trail called Palisades which is a tad rugged. It can be used for both biking and hiking. Going on this trail will lead to some great opportunities for great views and to take some photos of the mountains and the city.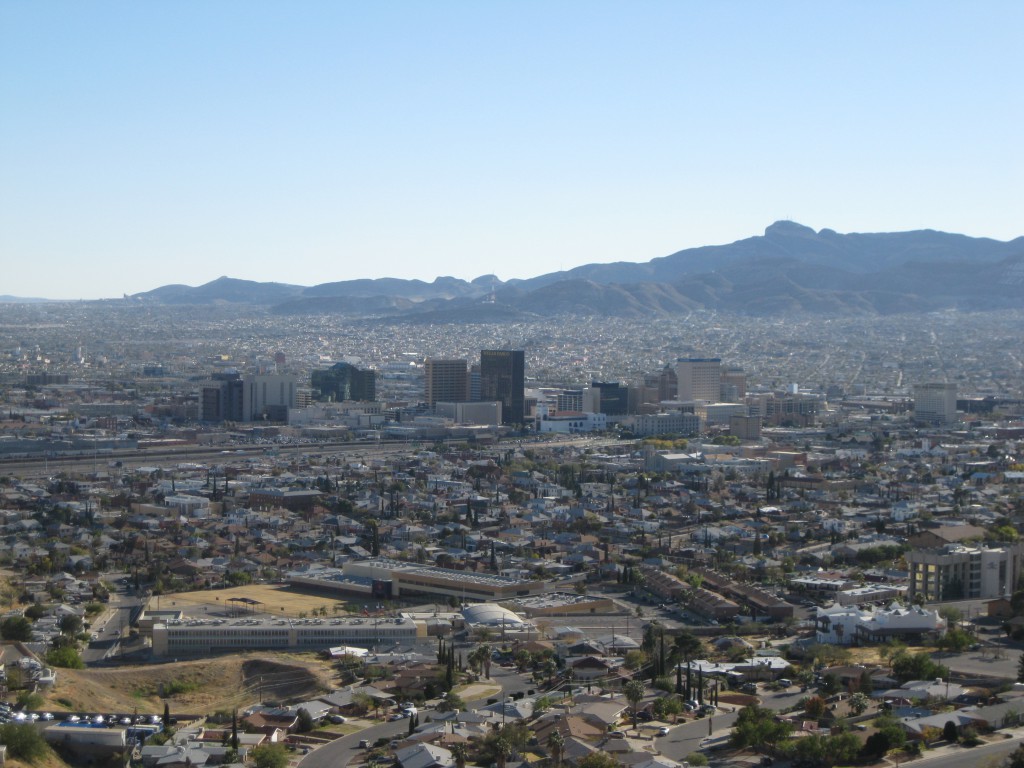 The aforementioned neighbourhood of Chihuahuita is quite interesting as it is located right on the border line to Mexico. It stretches from W Paisano Drive in the north to the border, and S Kansas Street in the east to the area around Canal Drive in the west. Some houses are located literally at the border fence with barbed wire to Mexico. This is also one of the oldest parts of town and having a stroll around here checking out the atmosphere is definitely an experience.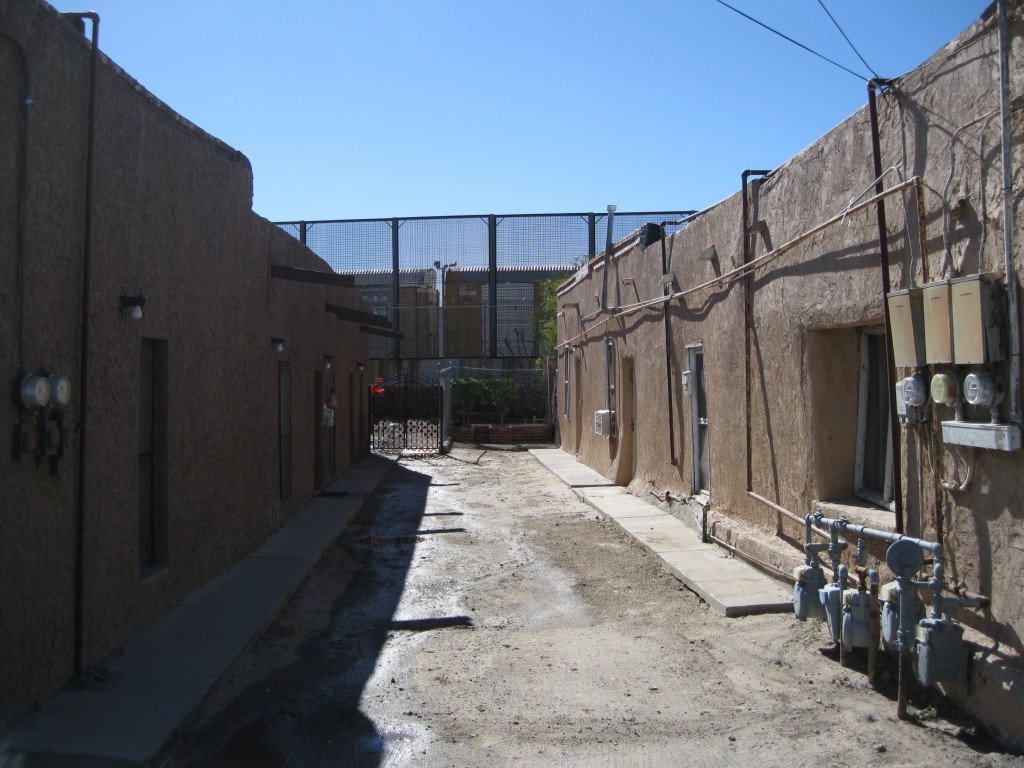 Downtown El Paso can be pretty quiet in the evening and there aren't really that many restaurants around. A good little restaurant is Anson 11 at 303 North Oregon Street which among other things serves a great salmon sandwich. There are some noticeable buildings such as the Wells Fargo Plaza at 221 North Kansas Street which is the tallest building in El Paso at 90 metres (296 ft) with a floor count of 21.
A really cool building is the historic Art Deco building O.T. Bassett Tower at 330 Texas Avenue. When completed in 1930 is was briefly the tallest building standing 60 metres (196 ft) with 15 storeys. It has setbacks on the 10th and 13th floors, a façade of brick veneer and decorated with stone and terra cotta elements.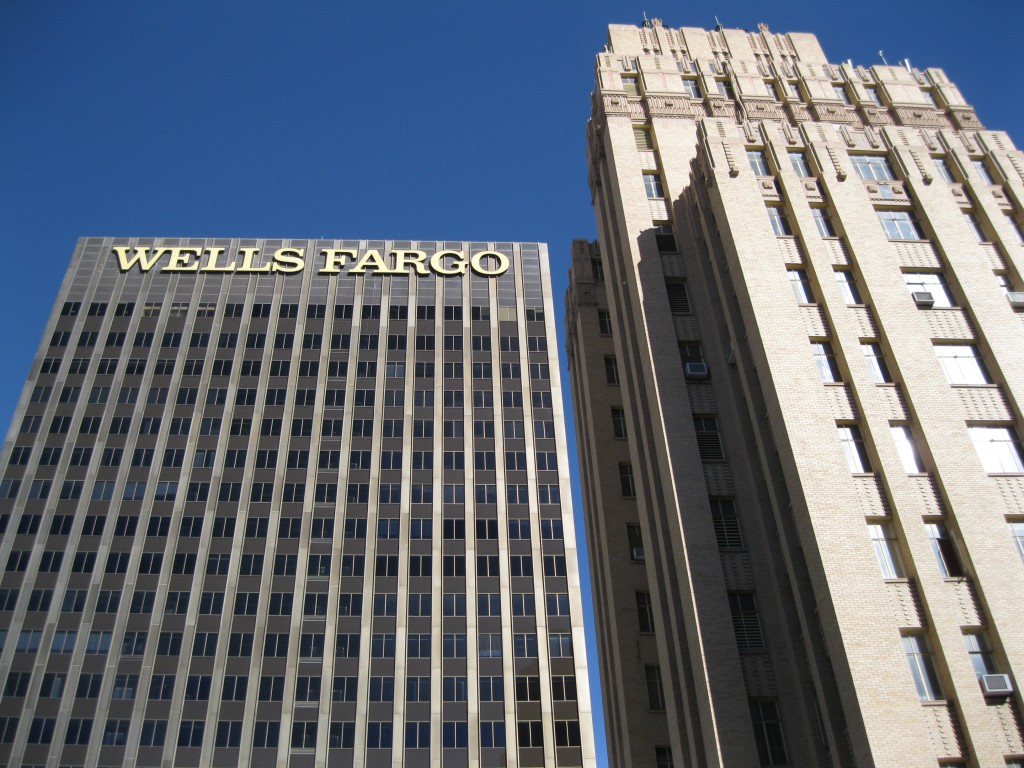 Plaza Hotel is another historic building at 106 Mills Avenue. Construction began in the autumn of 1929 and nineteen days later Stock markets crashed and the great depression began. The building was completed in spite of that in 1930 and was the first Hilton high-rise hotel at 73 metres (239 ft) and surpassed the aforementioned O.T. Bassett Tower as the tallest building in town. Today it's still the 3rd tallest in town. The design is in the style of Art Deco with setbacks at the 16th and 17th floors and a façade of brown bricks and concrete. The top is a copper coated pyramid crown. In 1963 the hotel was sold and the name was changed to Plaza Hotel
The Camino Real El Paso Hotel is yet another nice piece of historic architecture situated at 101 S. El Paso Street. It was built in 1912 and the vision at the time of construction was to create the most modern hotel in the Southwest with the interior being decorated by Italian artists. Guests could watch firefights of the Mexican Revolution from the rooftop in the day as the hotel was located less than a mile from the Mexican border.