Seattle has a lot to offer, not only the city itself but also the surrounding areas.
Not too far from the city you have Mount Rainier National Park and a bit further to the south in Oregon State is the city of Portland. To the north in British Columbia, Canada the great city of Vancouver is situated.
Also closer to Seattle you will find the cool attraction of the Boeing Factory in Everett which is a really interesting place to visit.
Historically Seattle is fascinating for many reasons. It was the gateway to Alaska and Yukon during the Klondike Gold Rush between 1896 and 1899. An estimated 100,000 people attempted to reach the goldfields, only around 30,000-40,000 did and around 4,000 found gold.
There are several neighbourhoods of interest in Seattle. One of them is Queen Anne where there are a fair few attractions and it a really nice area of town. If you are up for a good meal there are a couple of places in the lower part of the neighbourhood which are highly recommended.
On Mercer Street there is a cosy restaurant called 10 Mercer (located at this address) which serves new American cuisine and among other things you can get a really great organic steak. Just opposite here you will find another great place called Toulouse Petit on 601 Queen Anne Ave N. It's got a great interior and atmosphere and the quality of food is superb. Within walking distance from here at 200 Roy Street the McMenamins Queen Anne Pub is located where you can get a nice meal in cosy down to earth surroundings and one of their own beers brewed in-house. The Hammerhead Pale Ale with Cascade hops and the IPA are highly recommended. In the same area at 823 5th Avenue the restaurant Crow is based. This is a little classy place where you can have a great meal and wine. Their menu is basic and simple but it's got some good options.
In the Queen Anne neighbourhood there a couple of nice shopping centres too if you are into checking out all the different kinds of American products. At 100 Mercer Street the Metropolitan Uptown Market is located and on the corner of 5th Avenue and Mercer Street there is a QFC.
The two biggest sights in Queen Anne are the Space Needle and the EMP Museum (Experience Music Project Museum) which are located right next to each other. From here you can catch the Monorail down to the city centre.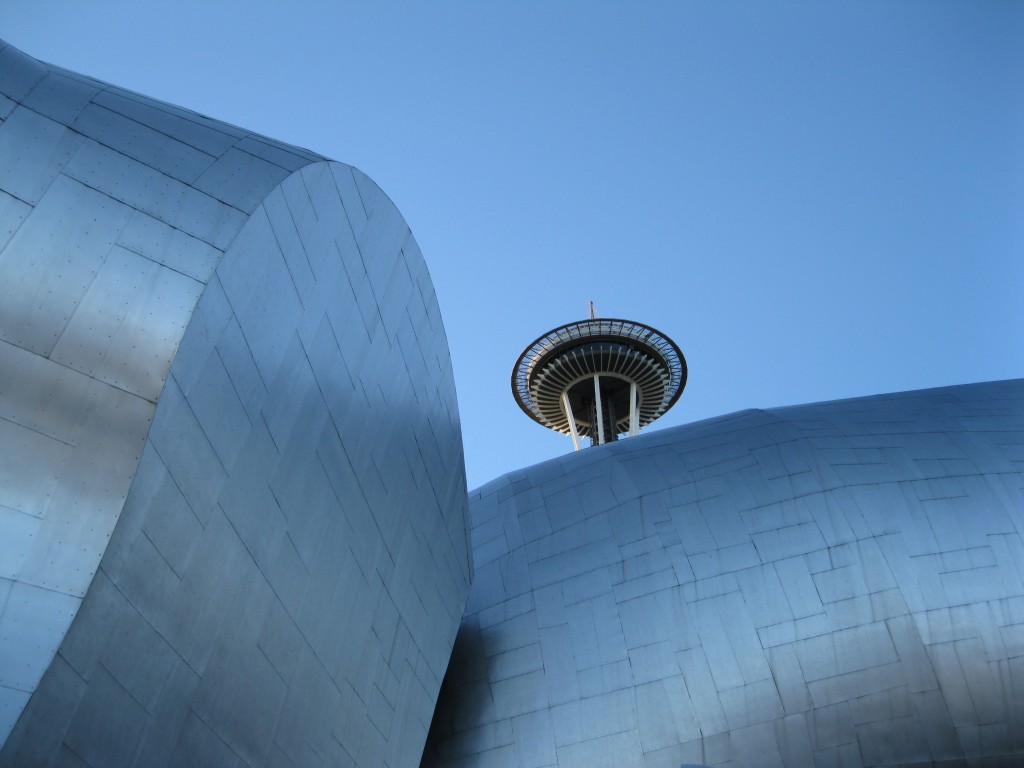 The Space Needle is based at 400 Broad Street and was built in 1962 for the World's Fair. It is an interesting structure with a futuristic feel and it was also the concept of architect John Graham to give it the look of a flying saucer. This is the halo at the top which houses the observation deck and a restaurant. It is 184.41 metres tall (605 ft) including the antenna. At the top of the antenna they tend to install a Christmas tree around the holiday season and a United States flag on Independence Day.
Going to the observation deck at the Space Needle is an absolute must while you are in town. It is 160 metres (520 ft) tall and from here you will get an amazing view of the city, especially downtown, the surrounding areas and on a clear day you will be able to see Mount Rainier. As opposed to so many other observatories around the world you can actually get some good clear photos as the view is not fenced off by a glass partition but by a grill so can get your camera in between the barriers and take photos without any obstructions. Just below on the ground below you will also get a good view of the EMP Museum and the Monorail Station.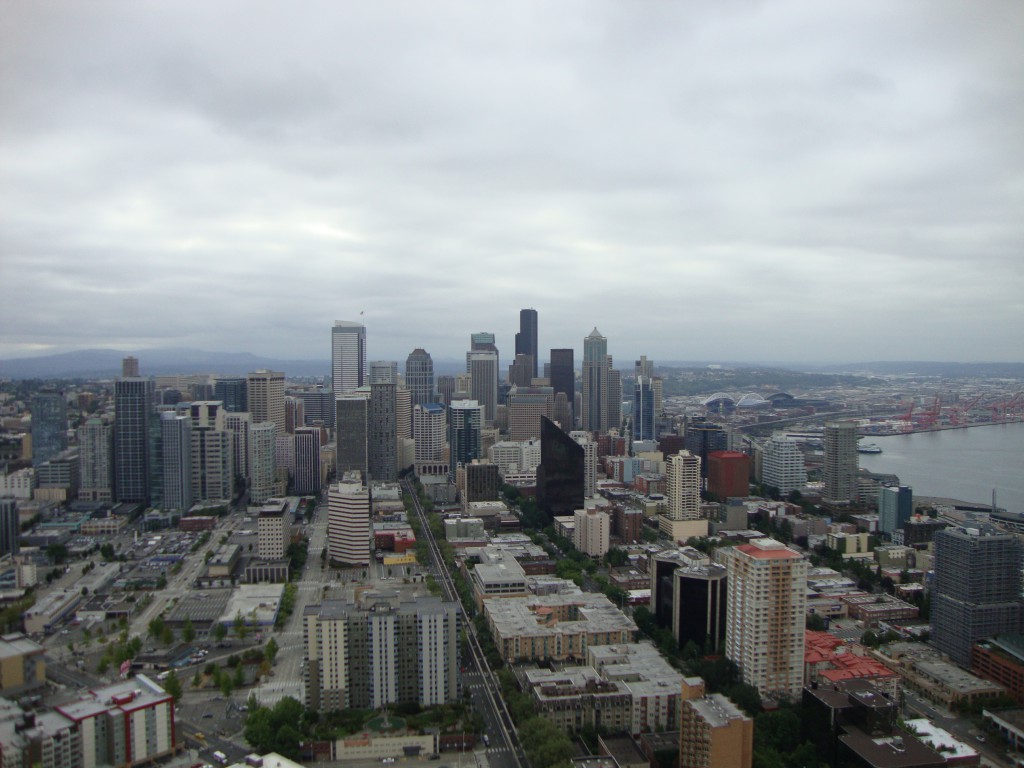 There is actually two other observatories in town. One being at the Columbia Center which is a lot cheaper and you will actually get a better and more interesting view here. Having said that, it's not a question of doing one or the other but doing both. The third option is at the Smith Tower in Pioneer Square.
The EMP Museum is an amazing structure designed by famed Canadian architect Frank Gehry. The style is his usual deconstructivism and walking around the museum you will get all sorts of great angles and views of this piece of art.
In the early days of designing the building Frank Gehry bought several guitars, sliced them up and used them for modelling the building to get the right rock'n'roll feel.
The exterior of the building features a variation of colours from gold, silver, red, blue and purple…could be a "purple haze" as a tribute to Seattle native Jimi Hendrix. Inside the museum there is venue called the Sky Church which pays homage to Hendrix. The building has got 3,000 panels made up of 21,000 individually cut and shaped stainless steel and painted aluminium shingles. They respond differently depending on the light.
The EMP Store is definitely worth a visit if you are into music as they have a lot of music accessories, memorabilia, t-shirts, books and so on. 
On the second floor you'll find the section called "Icons of Science Fiction" which exhibits artifacts from Doctor Who, Star Trek, The Matrix and Star Wars. Good fun.
Also on the second floor the Guitar Gallery is located. There are several instruments on display telling the story of the development of the guitar through the lives of pioneers such as Orville Gibson, Leo Fender and Les Paul and the musicians who played the instruments such as Bo Diddley, Dave Davies and Eddie van Halen.
One of the greatest features of the museum is the sound lab on 3rd floor. Here you will find installations of different instruments such as electric guitars, drums, keyboards and so on. You can put on a pair of head phones, release the rock'n'roll monster inside of you and listen to yourself play. Great fun!!! You can easily spend hours here. It is kind of worrying how easily you, without any practice, can make the electric guitar sound like something Nirvana would have recorded – as opposed to making yourself sound like Eddie van Halen or Steve Lukather which is pretty much impossible.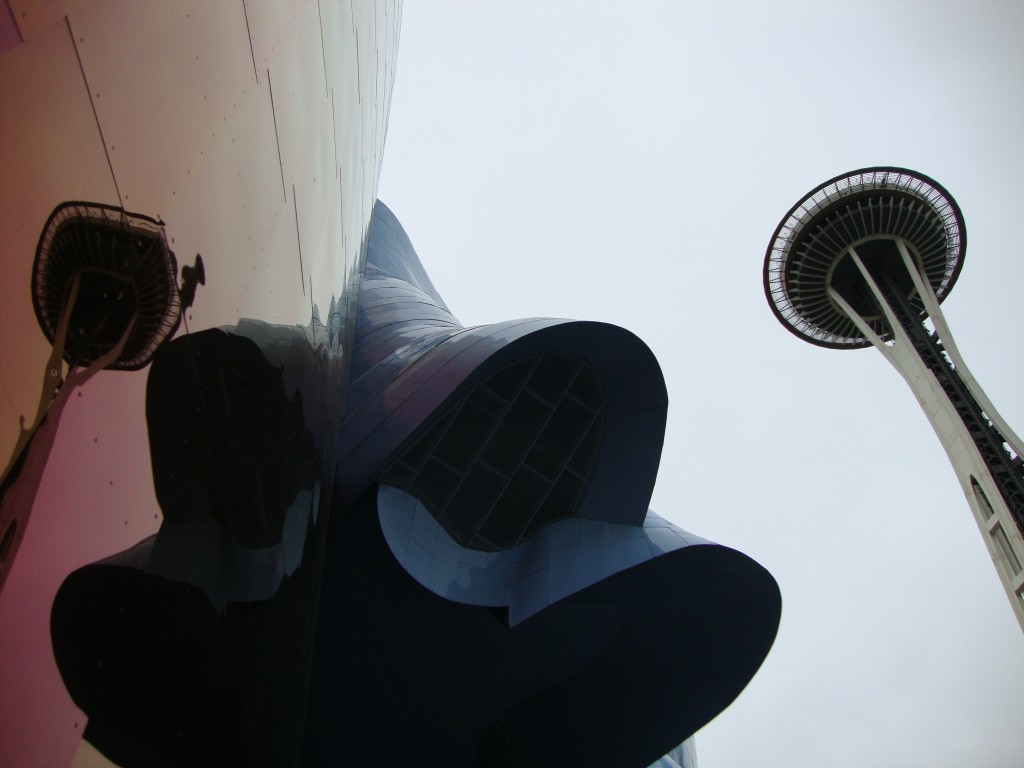 Another interesting building in the category of deconstructivism is the Seattle Central Library which is based in Downtown at 1000 4th Avenue. This glass building opened in 2004, was designed by Rem Koolhaas and is the flagship of the Seattle Public Library. This 11-storey building has the capacity for more than 1.5 million books. The space is organised in a way that provides the most possible daylight and great city views.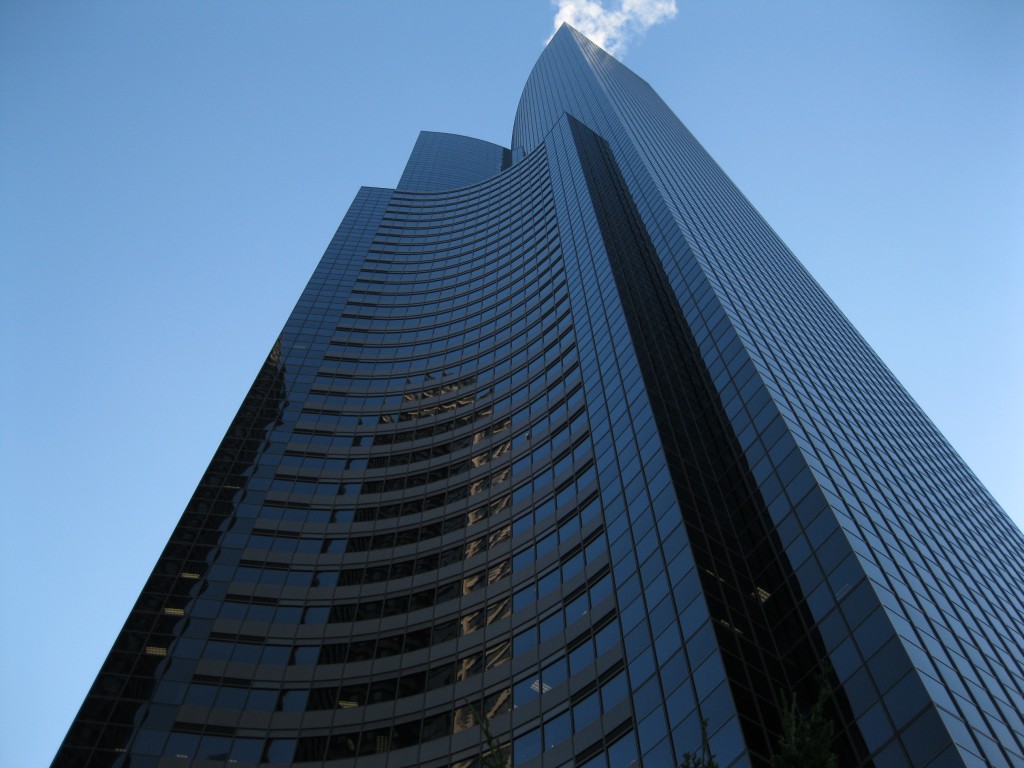 One of the most interesting buildings in Seattle is the Columbia Center which is also the tallest in town. It's situated at 701 5th Avenue, is 294.8 metres tall (967 ft) and has 76 storeys. On the 73rd floor there's the aforementioned observation deck which actually in many ways has better views on the city than the Space Needles and furthermore the entrance is a lot cheaper. Again, having said that going to both is highly recommended. The Columbia Center was designed by Chester L. Lindsey, consists of three curvy facades with two setbacks which makes it appear like three separate buildings standing next to each other.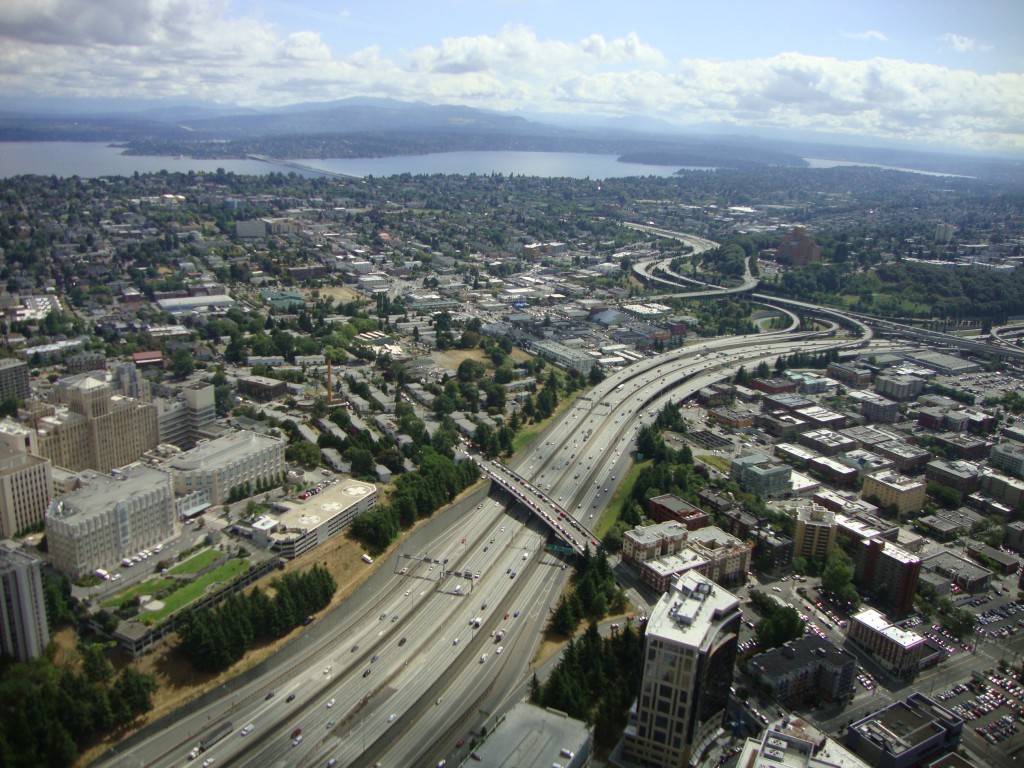 A third observation deck can be found at the Smith Tower. It's based in the neighbourhood of Pioneer Square at 506 2nd Avenue and was once the tallest building on the West Coast. It is 149 metres tall (489 ft), has 38 storeys, the architectural style is neoclassical and was completed in 1914. The initial plan was to build a 14-storey building but it was later decided to construct the tallest building west of the Mississippi. The observatory is located on the 35th floor which is open to visitors daily.
Pioneer Square is the old part of town and is definitely worth a visit. This was once the heart of the city back in 1852 when the founders of Seattle settled there. The original buildings were wooden and most of them were burnt down during the Great Seattle Fire in 1889. Prior to the fire they struggled with a lot of flooding so due to most of the area being destroyed the decided to elevate the area by one storey. There is a tour called Seattle Underground Tour which is about this part of Seattle's history. During this tour you will be taken to the underground levels of town which still exist from that time. More details can be found on www.undergroundtour.com. Many of the new buildings were in the style of Romanesque Revival which gives the area such a cosy feel.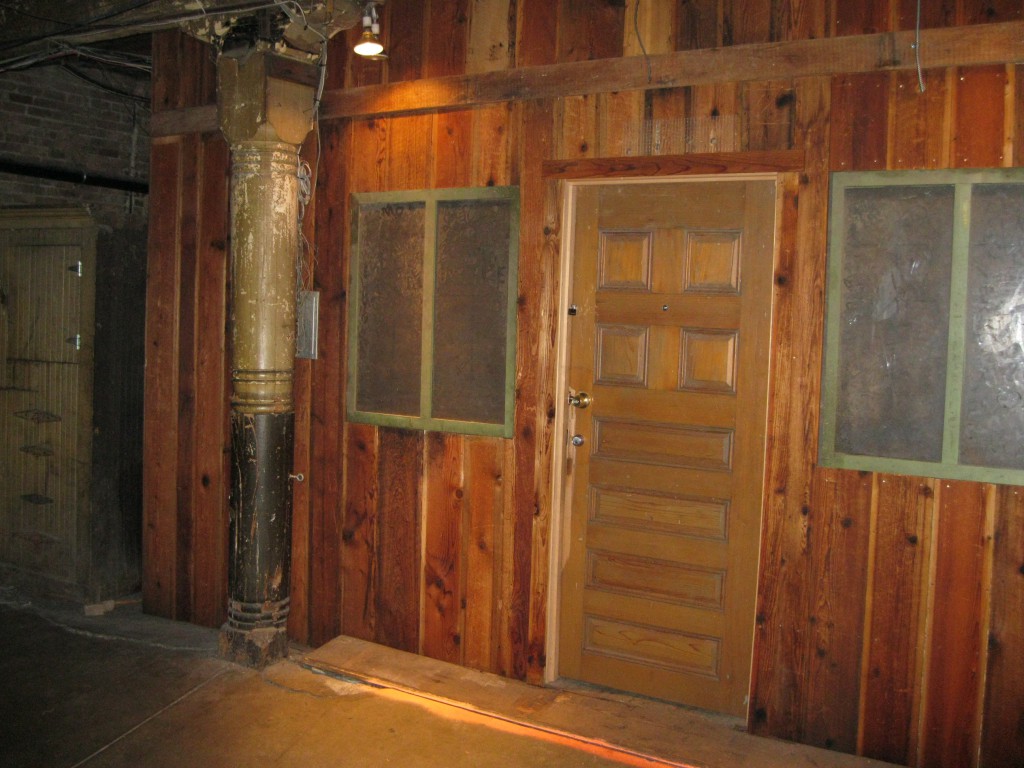 The Seattle Metropolitan Police Museum is little interesting museum based at 317 3rd Ave S in Pioneer Square. They have exhibits on different police artifacts, guns, badges, historic photos, documents and uniforms dating back to the 1880's.
The American West Coast has a lot of great beer to offer. The West Coast beers make the hops dominant which could be due to the fact of the presence of hop fields in the Pacific Northwest where the largest variety of hops in the country are grown. The West Coast is where the American microbrewing was born and has therefore become the epicentre of a brewing revolution.
President Jimmy Carter signed a bill on 14 October 1978 which legalised home brewing for personal consumption and a new brewing culture emerged which resulted in widespread new craft breweries. Today the sales figures for craft breweries are 14.3 billion USD out of a market of 100 billion USD total sales
If you are into beer there is a great tour called "Brews & Views" operated by Evergreen Escapes which is a sightseeing tour with the focus on craft beer for small groups. On this tour you get to see different parts of the city, it can be the city centre and different suburbs. There will be photo stops along the way and you will visit some very cool breweries which you normally wouldn't get a chance to experience if you were just visiting town. It will be quality breweries such as Hale's Ales and Fremont Brewing among others. Hale's Ales is located in the neighbourhood of Ballard just on the border to Fremont. This is a really cool brewery where you will find some great hoppy beers such as the Mongoose IPA which they themselves describe as a "beer lover's beer". Also the Super Goose IPA which is even hoppier. Good stuff. Outside, hanging down from the roof along the wall, are hop plants. A nice detail which indicates that they mean business.  They even have an amber ale called Red Menace with a picture of Lenin on the label, and talking about the red menace himself there is actually a statue of Lenin in the neighbourhood of Fremont at the corner of Fremont Pl N, Evanston Ave N and N 36th Street.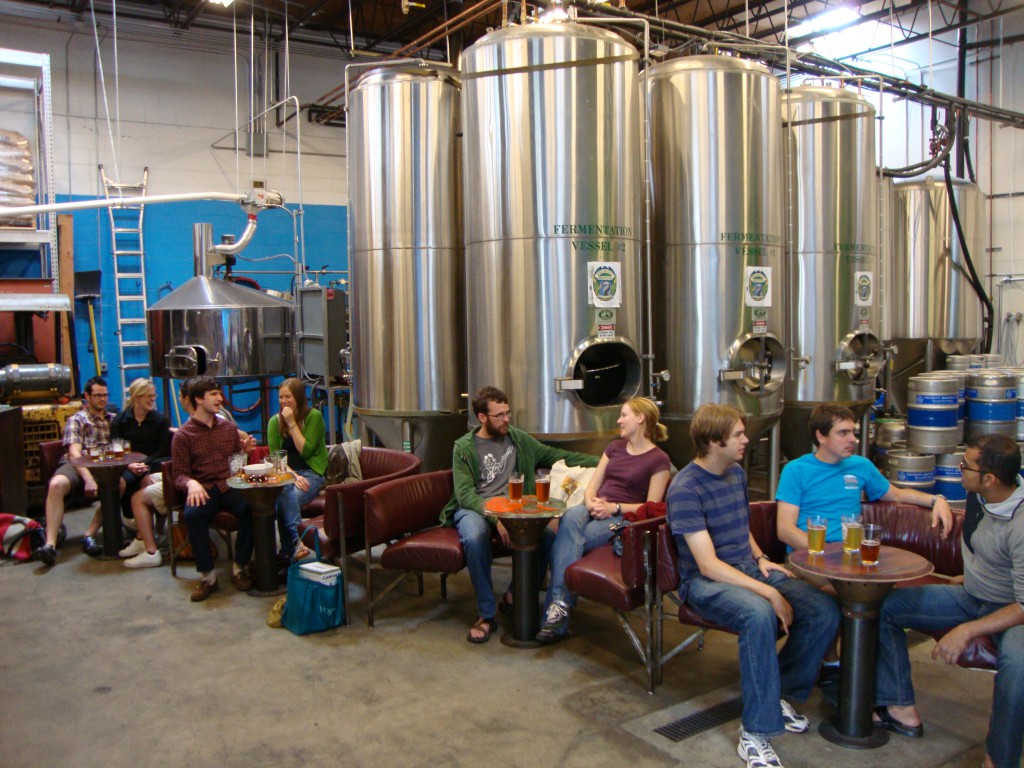 Fremont Brewing is such a cool place. It's a family-owned craft brewery located in their garage at 3409 Woodland Park Ave N. The place has such a nice ambience to it. You can buy beer for consumption at home or you can sit down and chill with a beer in the garage at their bar area, which is pretty primitive but with a cool and cosy touch to it. The brewery was founded in 2009 to create artisan beer with local ingredients and the beer is superb. Highly recommended.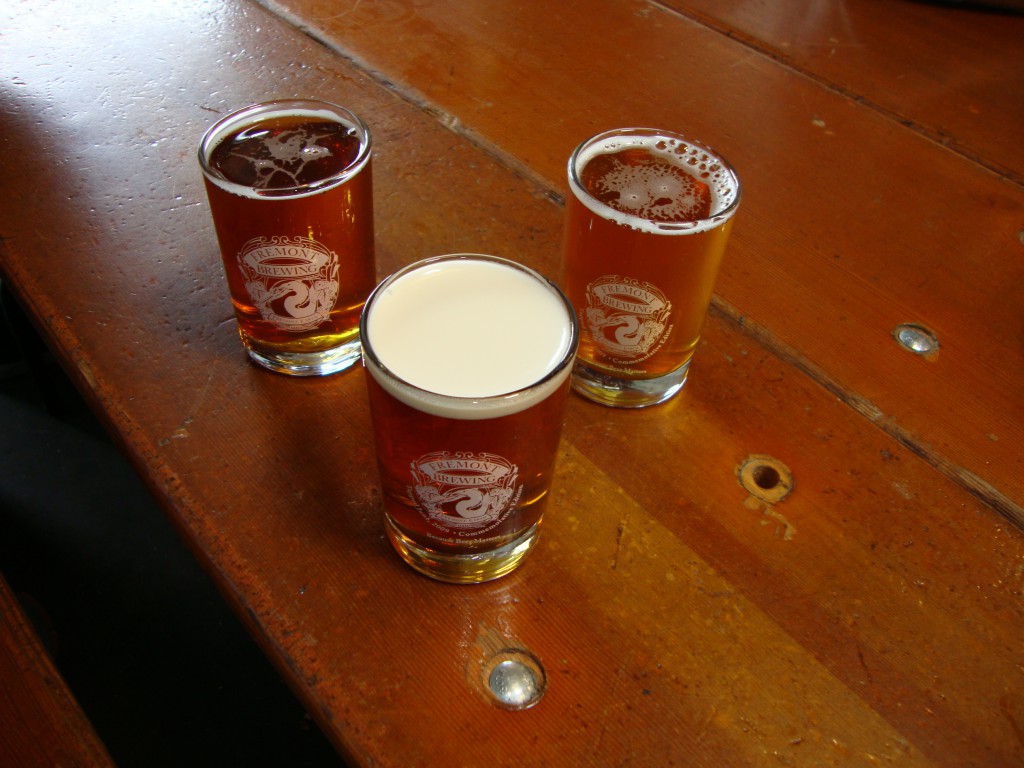 The aforementioned Lenin statue was created by a Slovak Bulgarian artist for the then Czechoslovakian city of Poprad (in present day Slovakia) commissioned by the Soviet Union. It was removed from the Lenin Square in Poprad just after the Velvet Revolution without any drama. Lewis E. Carpenter, who was an English teacher in Poprad, saw the statue lying around in a scrapyard. He approached city officials and purchased it for 13,000 USD. It was installed in Fremont which obviously caused a fair bit of uproar and has been moved a couple of blocks away from its original location.
An interesting sight in Fremont is the Fremont Troll at Troll Avenue N on N. 36th Street under the north end of the George Washington Memorial Bridge. It's a sculpture of a troll holding on to an actual Volkwagen Beetle.
There are also some craft breweries/brew pubs in the city centre. Pike Street Brewing Company located at 1415 1st Avenue in Downtown is a great place to get some pub grub and killer locally brewed craft beer. Tours of the brewery are also available. They have many varieties of beer and some that deserves a mention are the Pike Naughty Nellie Golden Artisan Ale which has a pretty low IBU of 24 but is still a very good beer with Centennial and Cascade hops, The Pike IPA with an IBU of 60 contains Columbus, Willamette, Chinook, Goldings and Amarillo hops and the Pike Double IPA which has an IBU of 80 is spiced up with Columbus, Centennial, Chinook and Cascade hops which are some of the best hops around.
Paying a visit to the Pike Street Market at 85 Pike St is an absolute must. A lot of small interesting shops are found here and even the first Starbucks ever opened which is a big tourist attraction. The market was opened in 1907 and it one of the oldest continuously run public farmers' markets in the United States.
If you are up for a good night out on the town with some great music you can check out Jazz Alley which is an internationally renowned jazz club. They often have some big name playing within the genre and it's a really cosy and cool place where you chill with a drink or have dinner while listening to some great jazz. It is located at 2033 6th Avenue in the neighbourhood of Belltown.
You can also have dinner beforehand. There are plenty of good restaurants to choose from. Palace Kitchen which is located at 2030 5th Avenue is just around the corner from Jazz Alley. The name Palace Kitchen may not have the best ring to it and the interior is a bit basic but really nice though. Having said that this is upscale New American cooking and is highly recommended. Their fried tuna is awesome.
Another place worth a visit is The Harvest Vine which is a Basque restaurant. It's a bit of a drive away from Jazz Alley but you will certainly get some classy food and wine here. Mind you it is not the cheapest place around but it's top quality. You can sit at kind of a bar-ish area where you can have your meal while you watch the chefs prepare your food which can be some Basque tapas. Great atmosphere. You can also choose to be seated downstairs in the dining area if you're a larger group. The Harvest Vine is located at 2701 E Madison St in the Mann neighbourhood.
Rock Bottom at 1333 5th Avenue in Downtown is yet another option. There are several of these restaurants around the country and there is such a great relaxed feel. You can chill here having a great meal, watching some sports on the television and enjoy their own brew. Two beers worth a mention are the Hop Bomb IPA and the Peashooter Pale Ale. Good stuff.
There are several skyscrapers in Downtown Seattle of interest. One of being the Rainier Tower which is a 157.67 metre 514 ft) tall builing with 31 storeys. It is based at 1301 5th Avenue. It stands out by the tapered bottom part of the building with is a contrete pedestal. Beneath this structure the Rainier Square is located.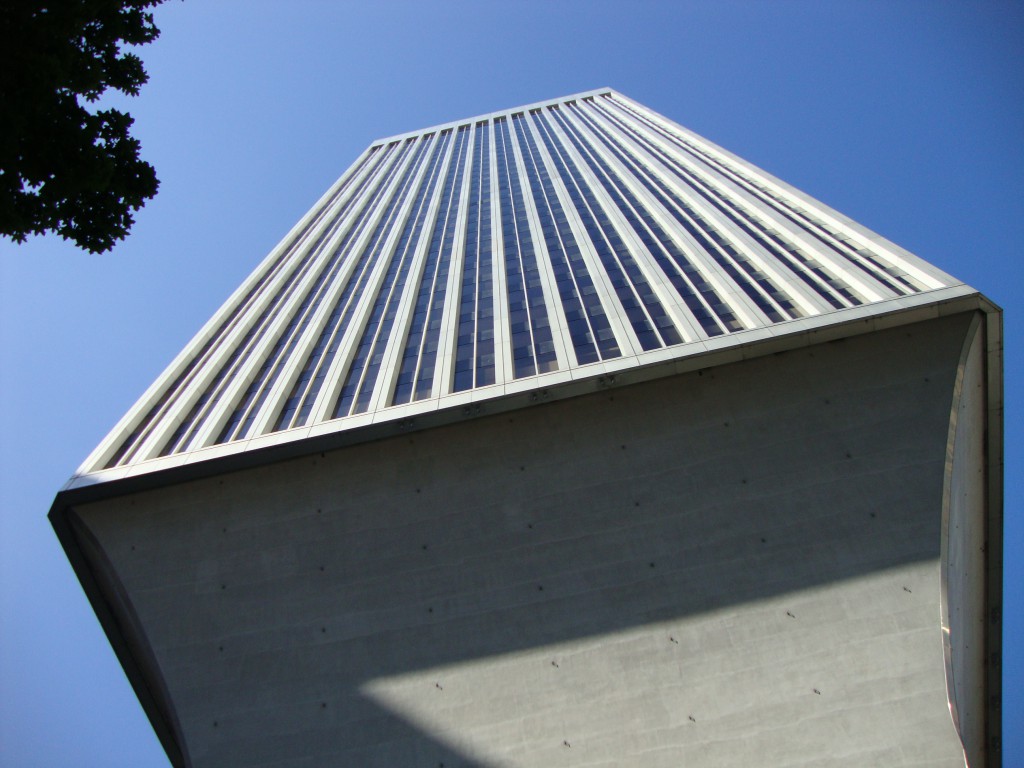 The Fourth and Blanchard Building is a skyscraper located in Belltown just north of Downtown and stands out in the cityscape as a pointy class structure. It is located at 2102 4th Avenue, is 105 metres tall (344 ft), has 25 floors above the ground and was completed in 1979.
If you are into NFL (American football) or just want to experience a game you should definitely check out a game with the Seattle Seahawks at their home turf at CenturyLink Field at 800 Occidental Avenue S in the lower part of Downtown. The stadium has a capacity of 67,000 people and the atmosphere here is awesome. Even if you don't understand the game, it's worth it.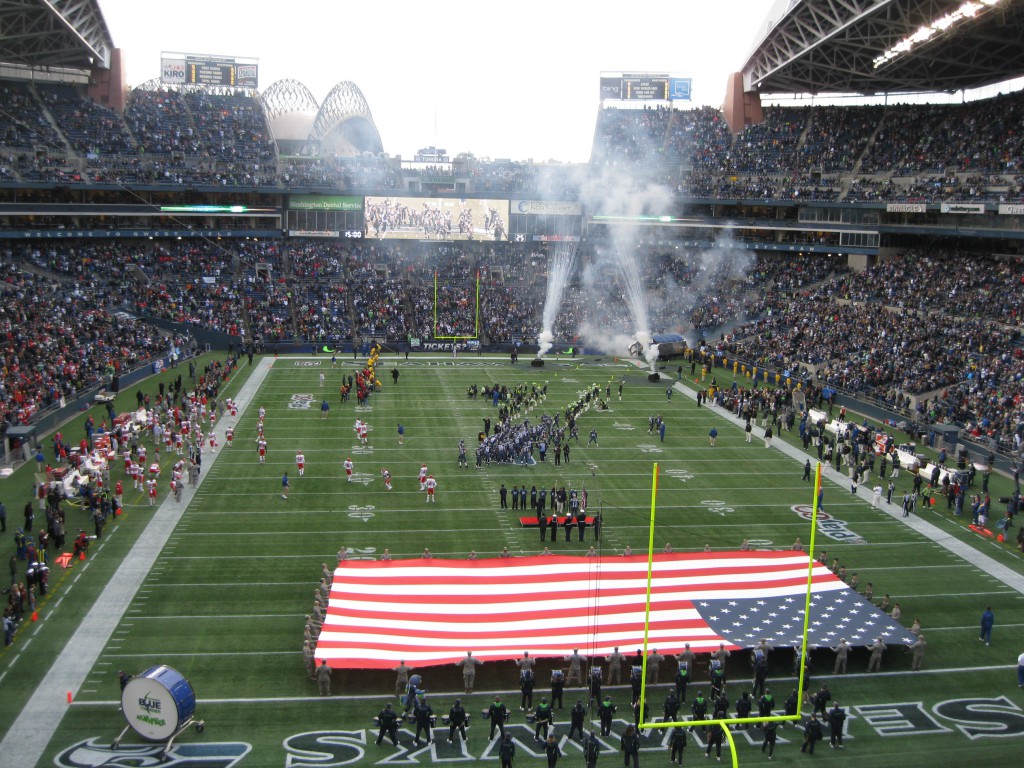 If you want to try shooting guns for real you could pay a visit to a gun range. West Coast Armory Indoor Range is a great option for this and is located at 13216 SE 32nd Street in the Bellevue neighbourhood. For some non-Americans this may sound a bit scary and unusual, but it is great fun and the staff members are top professional so there is no need for concern. They will clearly advise you about safety and train you on how to hold and shoot a gun properly on this closed gun range. This is great fun and you could choose to shoot with a Magnum 44 which Clint Eastwood used in his Dirty Harry movies. Absolutely mind blowing.
A cool place to visit if you want to check out the University District is University Village Shopping Center where you will find a lot of great opportunities if you want to shop, if you just have a stroll around or want to have a bite to eat. Ram Restaurant & Brewery at 401 NE Northgate Way #1102 is a great option if you want to have a classic American meal and their home brewed craft beer. They have several "Ram on Tap" and a recommended beer is the Big Red IPA which is an assertively hopped American style IPA with a citrusy flavour of Amarillo hops at an IBU of 65. Good stuff.
There are several options of cruises in town. The operator Argosy Cruises have two great tours which are recommended.
The harbour cruise called "Harbor Tour" is a one hour tour of the harbour with commentary. You will be able to see the waterfront, the skyline and Mount Rainier on a clear day. It leaves from Pier 55 which is located at Alaska Way between Seneca Street and Spring Street.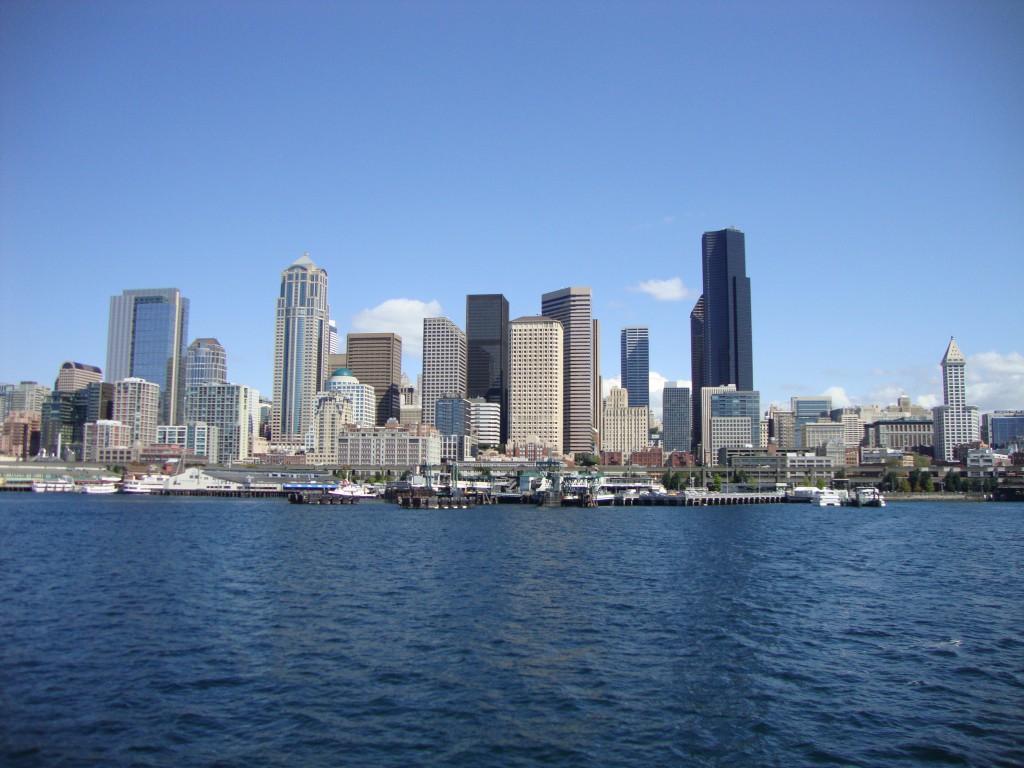 Another great tour is the Seattle Lakes Cruise which has a duration of two hours. It leaves from the AGC-E dock close to the AGC Building at 1220 Westlake Ave N in the Westlake neighbourhood. The cruise will take you from Lake Union and into Lake Washington. It is a narrated tour which will point out areas of interest such as locations where films and series have been filmed, such as "Sleepless in Seattle", Bill Gates' huge mansion and the Evergreen Point Floating Bridge. The latter is quite fascinating. The bridge is 4,750 metres long (15,580 ft) and the floating part of the bridge is the longest of its kind in the world. On the tour you learn about how the region was transformed from a wilderness into its role in bio-technology. Furthermore you will experience the community of floating homes and scenic views.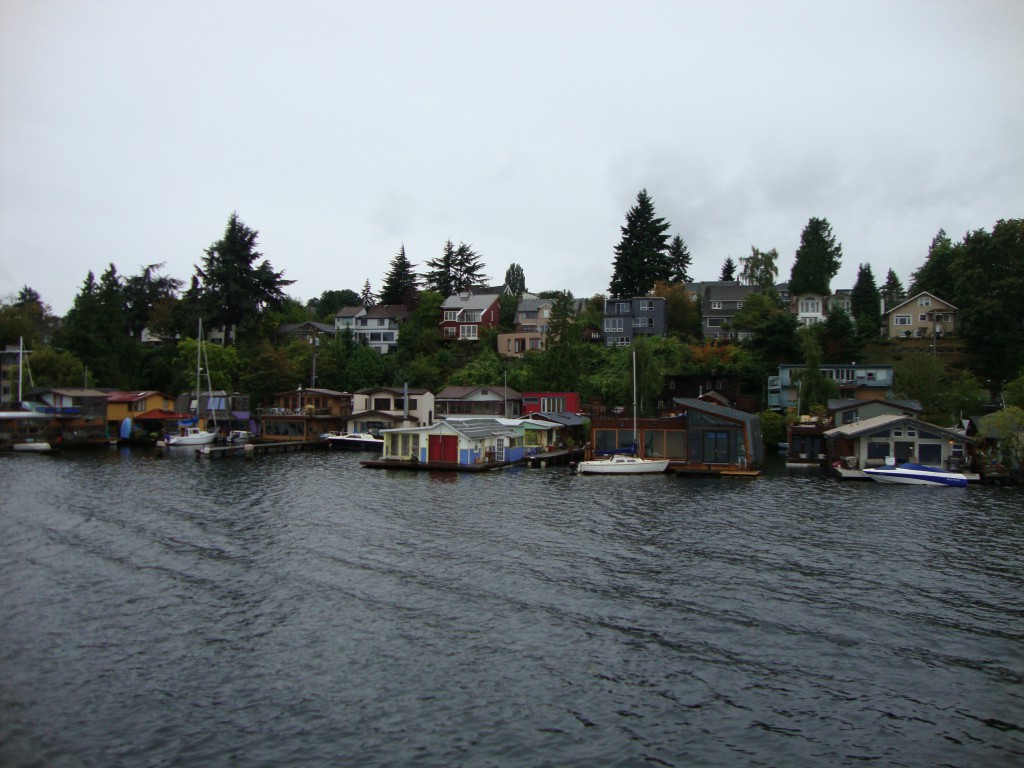 A really cool thing you can do out of Seattle is visiting the Boeing Factory and doing a tour of this huge facility. It is highly recommended as you will get some really interesting information about the factory, historical facts, the plane building process, how the business operates and so on. Bear in mind that you are not allowed to carry a camera while at the facility. It is based in Everett and the facility itself is the largest building in the world by volume. Everett is about 40 km (25 miles) away from the city centre of Seattle.